Our Mission
Theatre Roundtable is committed to the belief that knowledge of, and participation in, the theatre arts is central to human existence. The Roundtable shall act as a lobbyist, promote cooperation among local theatre, encourage the development of theatre-in-education, foster theatrical diversity, work to expand the general theatre-going population, and endorse the development of professional standards. Questions?  Contact us at:
theatreroundtable@gmail.com
Unified Auditions
Be Seen By Theatrical Producers & Directors From All Over Central Ohio!
Registration is open now!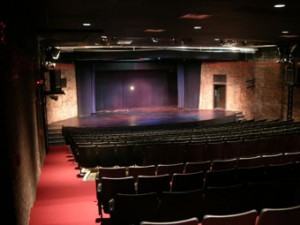 Theatre Roundtable hosts Unified Auditions to provide an opportunity for both amateur and professional actors to be seen by central Ohio producers/directors. Whether you are a seasoned performer or a student, you are welcomed to try out for a role in upcoming productions by Theatre Roundtable members.
For the auditions, please prepare two contrasting monologues or a monologue and a song to be performed at the audition. There is a time limit of two minutes per audition.
There is a fee to audition; however, that fee provides with you an audition slot and a 1 year individual membership to Theatre Roundtable and free admission to the Unified Audition Workshops.
Any theatre company is welcome to sit in on the auditions. Participation is free to member organizations. For those that are not members, a $75 fee will be charged.
2016 Unified Auditions
When: 4/9/2016
Time: TBD

Where: Columbus Performing Arts Center (CPAC)

549 Franklin Avenue
Columbus, OH 43215
Performers age 10 and up are encouraged to audition.
***Parking is available free of charge on Franklin Avenue in addition to the parking lot directly across the street from CPAC ***
Follow the steps below to sign up:
1.       Fill out the audition registration form
2.       Pay your registration fee 
3.       Send resumes and headshots to:
Tom Cardinal 
Shadowbox Live
 503 S. Front St.  – Suite#260  
Columbus, OH • 43215